(Gemini Photography/Wedluxe)
My Epiphany's collaborates with Award-Winning Wedding & Commercial Photographer Angela Martin of Gemini Photography for a Wedluxe Editorial exclusive. A fun yet elegant twist to freshwater pearl classics accessories, this is our first feature of our freshwater pearl bib necklace. Inspired by historical Egyptian bib necklaces seen on statues of the great pharaohs, our design was handcrafted consisting of over 480 pieces including 90 freshwater pearls and required over 20 hours of assembly.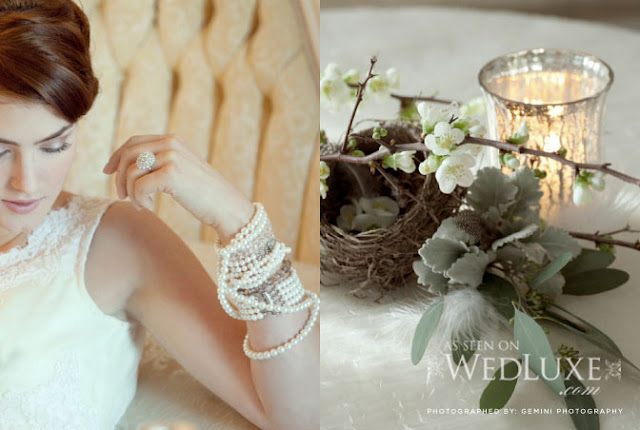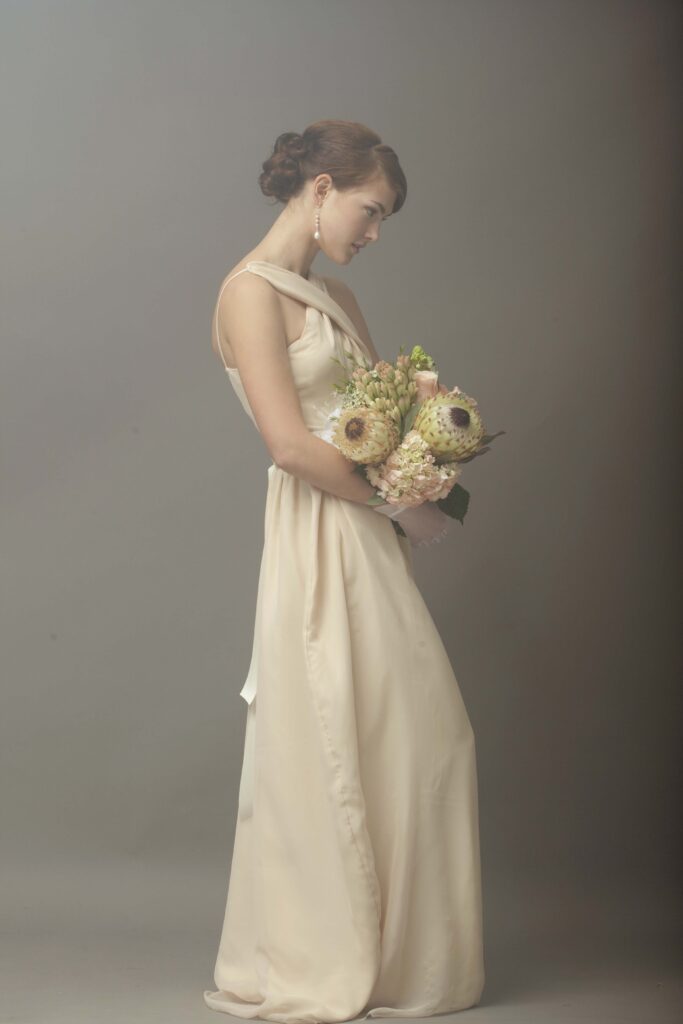 Publication: https://wedluxe.com/2012/04/25/lightfeather/
Photography: Gemini Photography
Gowns from: Rivini and Mignonette Bridal
Jewelry from: Dolorous and My Epiphany Co.
Fascinators from: OhDina!
Flowers: Cathy Martin Flowers
Cake: Vineyard Sweets
Jewelry: loriTrenton Jewelry Designs
Hair: Dorothy Kay
Makeup: Milena Iaizzo
Model: Laura Malaka